HP-500C multi-function intelligent packaging machine (card)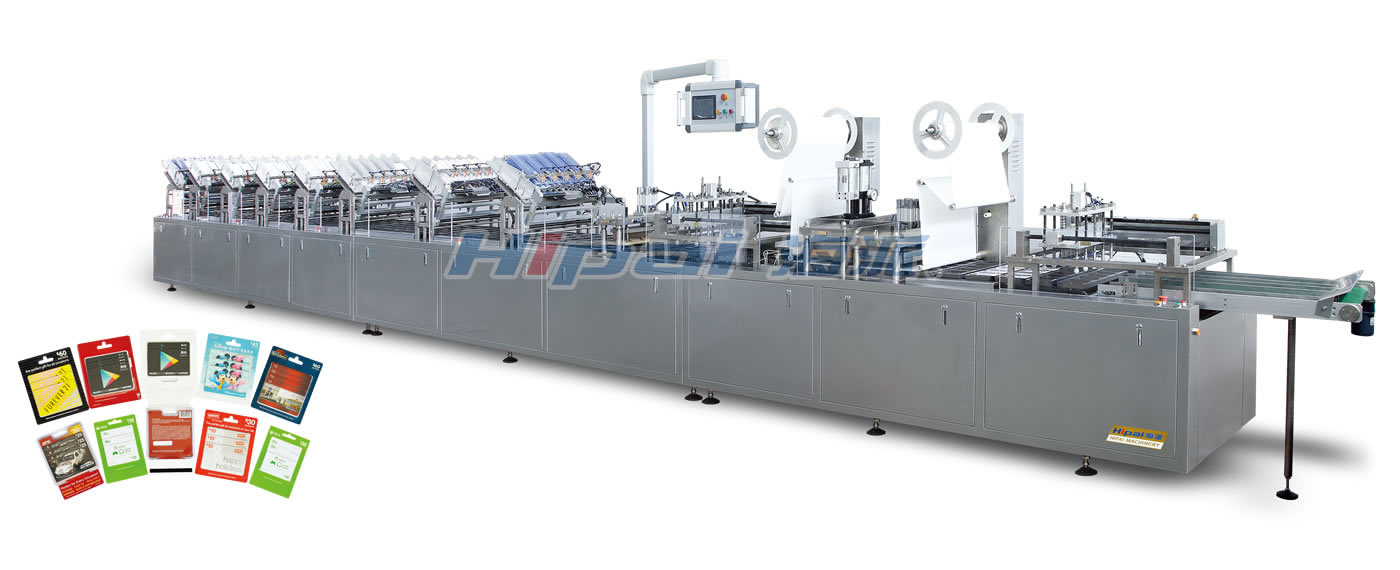 Scope:
Applicable to all kinds of bank cards, oil cards, gift cards, parking cards, game recharge cards, commercial consumer cards, membership cards, savings cards, magnetic stripe cards, barcode cards, ID chip cards, IC cards, smart cards, etc.
Key Performance Structure Features
:
The equipment adopts color display PLC programmable system and servo motor drive. It has low noise, stable operation, and can be adjusted freely for each station. It is suitable for multi-species products, easy to operate and convenient to maintain. It is your preferred equipment!
Main technical parameters:
Punching speed
(Standard version 300 x 98 x 30mm) - Five cards 5
Paper / plastic 15-25 times / minute
Paper / plastic 8-10 times / minute
Production capacity
Paper/plastic 7500 times/hour
Feed stroke optional range
30-500mm
Point heat sealing power
1kw
Heat sealing heating power
4.5kw
Main servo motor power
1.5kw
Rear track servo motor power
0.75kw
Vacuum pump
1.5kw
Total power of the power supply
Three-phase four-wire 380v 50hz (200v 60hz ) 10kw
Air pump volume flow
≥ 1m3 / min
Dimensions
12000x1050x1750mm
Total Weight
5000kg